8/2/2021
Finlanding program starts on August 2 with the application period until September 20
We have good news for entrepreneurs with global ambitions aiming to enter the EU market. Finlanding program starts on August 2 with the application period until September 20. The program organizer, Helsinki Centre in St. Petersburg, together with the program partners NewCo Helsinki and Helsinki Business Hub, are inviting Russian technology companies to participate in the program to help them enter the European market through Finland. GoTech Innovation is the Finlanding program operator.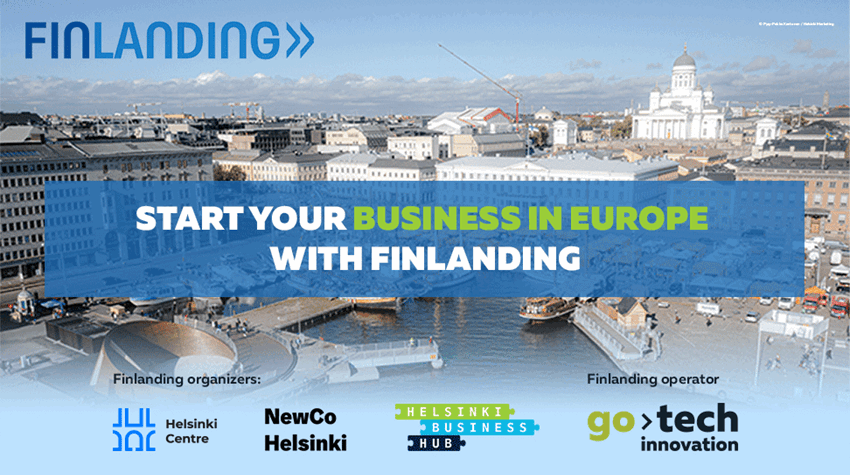 Take part in program and get support in registering and developing your business in Finland, access to the expert and VC community, and receive the consulting support for scaling of the company.
We are waiting for applications from companies with:
finished product/established service and a track record of sales on the domestic market;
an established team with required competencies in marketing and technology;
annual business turnover during the last year not less than 1,5 mln rubles;
ready to enter new markets, starting from Finland.
As for tech and business sphere priorities of Finlanding are very welcome IoT, Smart City, MedTech, Mobile apps, VR&AR, Smart&Clean, Robotics, Green Tech, Gaming, EdTech, Life Science Tech, AI companies and products. But the main reason to apply shall be the ambitions of the founders and high business scalability on the global market.
🏆 Based on the results of the online pitch session, experts will select 3 companies that will receive support in registering and developing a business in Finland, as well as:
🚀consulting support by Helsinki Centre in St. Petersburg in launching your product on the European market
🚀tailored acceleration activity for winners with NewCo and Finlanding experts to tune business for scalability and meet the expectations of a EU market
🚀tickets to Northern Europe's largest startup event Slush 2021
Learn more and submit your application until September 20 on Finlanding website.