8/19/2021
Friends, Finlanding program is gaining momentum, which provides an excellent opportunity to start a business in Finland and realize the global ambitions of your business.
Today we want to share the stories of Verspeak and Suomzilla. Co-founder and CEO of GoTech Innovation Irina Kalashnikova spoke with the founder and CEO of Verspeak Ruslan Musin and a board member of Suomzilla Alexander Krylov about why they decided to go to Finland, what they have already done over the past year in a new country for themselves, what advice they can give other entrepreneurs.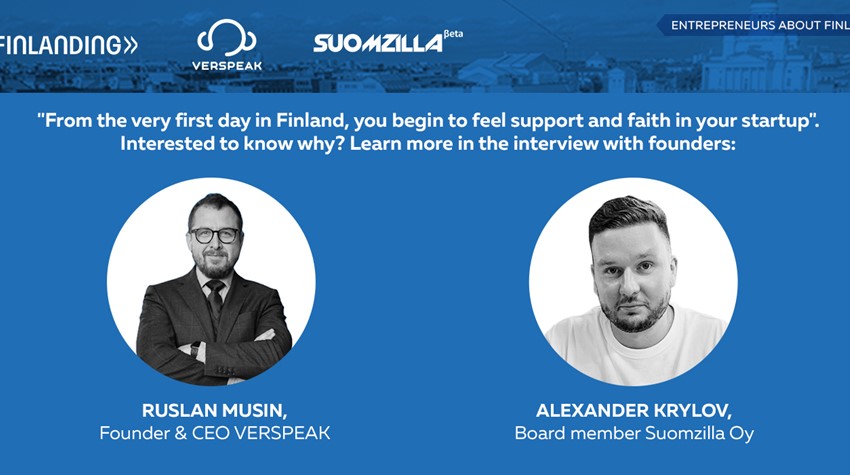 We remind you that the Finlanding program is organized by Helsinki Center in St. Petersburg together with NewCo Helsinki and Helsinki Business Hub. GoTech Innovation is the operator of the program.
We are waiting for applications from founders of Russian technology companies with products validated through sales, ready to scale. In practice, it has already been proven that Finlanding is an excellent opportunity to receive support in registering and developing a business in Finland, access to an expert and investment community, as well as consulting support for the growth of a company in the EU market.
🚀 You may read the interview in our Medium blog.
We are waiting for your application until September 20 on Finlanding website.