6/26/2018
Technological companies from Russia are awaited in Finland
Team Finland and the Helsinki Centre in St. Petersburg have established a special Finlanding nomination for the GoTech competition. Companies wishing to enter the European market through Finland are invited to participate, mostly interested in startups in the field of IT, IoT, Industry 4.0 and Smart City.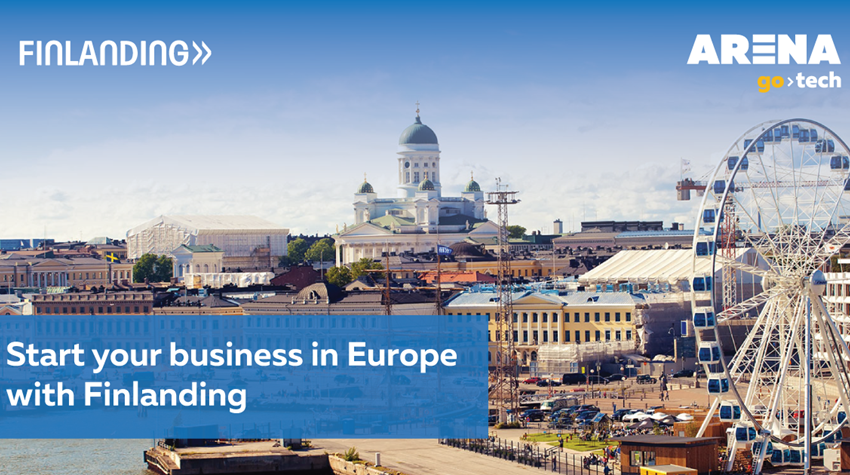 10 finalists will take part in the pitch session before the Russian-Finnish jury of the nomination. The selected companies will receive support in bringing the product to the European market, registering and developing business in Finland and will also participate in the largest start-up event of Northern Europe - Slush 2018.
For each winner an individual program is prepared depending on the needs of the company - it will include mentoring meetings with industry experts, international consultants, investors and potential customers.

Vladimir Chepurnoy, Helsinki Center's investment director in St. Petersburg, says: "Every year, more and more applications are coming from Russian and foreign companies that want to take advantage of Finlanding's opportunities to enter the European market through Finland. Every year we select several companies with a global potential, which we help with issues of registration and business development in Finland. Finland provides an excellent platform for piloting and testing your solution with the possibility of global development. This year we are focused on IT, IoT, Industry 4.0. and Smart City, but if your project has global potential in another area our experts will also gladly consider your company! "
Application period is open until October 15 at the contest website.

Earlier at the GoTech competition application process for participation in the ARENA Pitch session for technological projects in "iron" areas and start-ups improving the health and well-being of people has started. Special nominations were established by Beeline, Dell EMC, TealTech Capital, Tra Robotics and FunCubator. Organizers plan to launch a number of industry tracks and nominations within GoTech.
The GoTech ARENA forum, which will host the final of most competitive nominations, will be held in Moscow on November 22 and will bring together more than 1,000 entrepreneurs, investors, representatives of large companies and startup teams. Registration for the forum is open.
Helsinki Centre, established in 2008, is the representative office of Helsinki, Kotka and Lahti. The centre facilitates promotion of economic and business potential of the Finnish cities in Russia, introduces business opportunities of the Finnish regions to Russian companies and entrepreneurs; maintains and promotes friendly relations and cooperation among the cities and Saint Petersburg. Our main goals are to provide assistance to entrepreneurs who are planning to invest in Finland, develop and deepen long-term relations between our cities and Saint Petersburg, as well as conducting Mass Media and PR.