9/12/2019
Level Up Accelerator participants
Cursor Oy and GoTech Innovation experts selected startups to participate in Level Up Startup Accelerator program.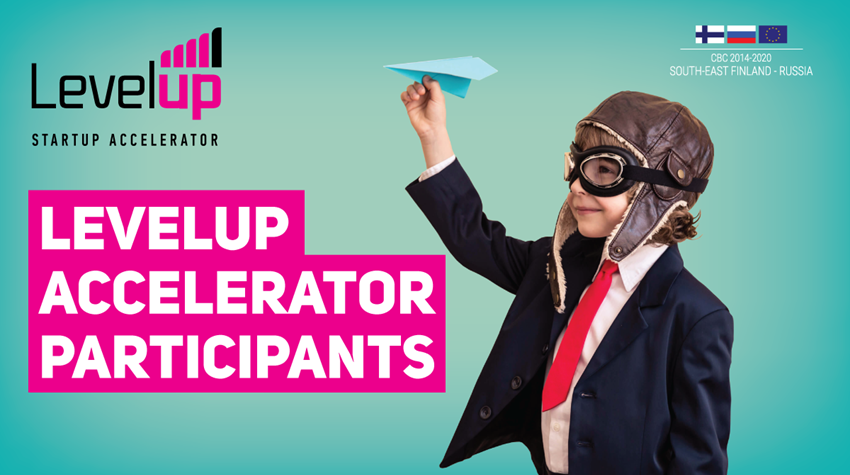 According to the results of the selection, 10 best startups from all of the applicants will be able to go to Kotka, Finland and get an intensive accelerator program to prepare for the investment rounds.
List of the participants:
Missing Link Oy - wireless cybersecurity systems for businesses (Tampere, Finland)
Exomys - modular exoskeletons for industrial application and logistics (Vienna, Austria)
Smart Transport - electric vehicle charging service (Saint Petersburg, Russia)
MEGAWATT DELIVERY - autonomous vehicle for solving last mile logistic  (Moscow, Russia)
Tango.Vision – solution that helps buildings become smarter and communicate with its visitors and owners via a digital twin (Moscow, Russia)
VR Concept - virtual prototyping software to make VR collaboration easy and convenient without programming and long integration (Moscow, Russia)
Ninsar  - Indoor navigation and personal guide with interactive information exchange in augmented reality (Saint Petersburg, Russia)
Persona AI - Persona creates and recommends individual clothing sets and accessories for fashion brands customers as a real stylist (Saint Petersburg, Russia)
COEX    - unmanned aerial drones for educational purposes, autonomous monitoring  and aerial cargo delivery (Moscow, Russia)
ProLocalis – application that helps  consumers and tourists to find locally produced goods, services and authentic experiences (Kotka, Finland)
10 companies will get an intensive training program aimed to prepare a startup for investment rounds with  leading European and USA mentors and investors.
As a result of the program, best teams will get a chance to present their startups at GoTech Arena Forum, October 15, Moscow and Slush Startup Festival, November 21-22, Helsinki.
The first Sprint of the acceleration program will be held in Kotka, Finland on September 18-21 and will be dedicated to investments and international market.
LevelUp startup Accelerator is a part of Startup Connect project funded South-East Finland – Russia CBC 2014-2020 program.